When the word football is mentioned in most parts of the world, the game that comes to mind is association football; what Americans refer to as soccer. In some regions, however, it could mean American football, Australian Rules football or rugby.
In Ireland, it could also mean Gaelic football.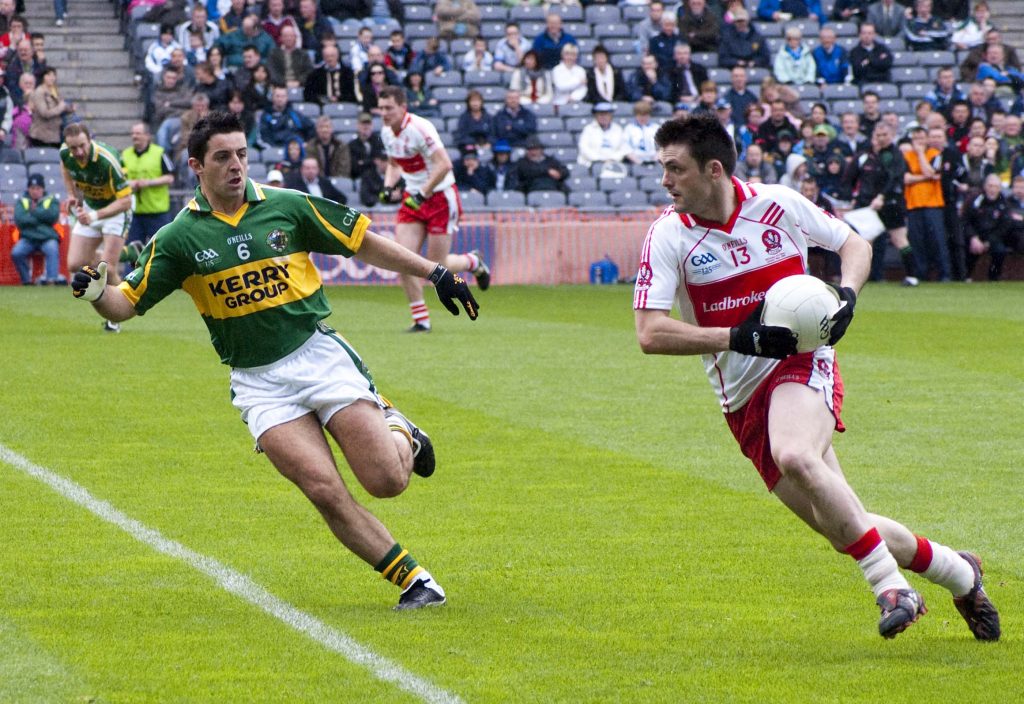 What is Gaelic Football?
This is a sport that is native to Ireland and is played with the aim of scoring by getting the ball into the goal of the opponents or between the two upright posts over the crossbar. It is a sort of hybrid of rugby and football. The ball can be carried or kicked into the goal, but it is spherical like a football, unlike the oval rugby ball. 15 players form a team and play on a rectangular field.
Gaelic vs Association Football
Both sports are largely popular in Ireland. While most people participate in association football (let's call it soccer for differentiation), Gaelic matches have far more people attending to watch. Gaelic football is the leading spectator sport in Ireland, taking a chunk of 34% viewership against soccer's 16%.
While Gaelic football is native to Ireland, soccer was brought to the country by the English. Both sports were introduced in the country at around the same time in the 1880s.
There is also a similarity in how competitions for the two games are organised. They both have national associations that are responsible for the creation of leagues and tiers of competition. A national team of each sport competes with other national teams in respective games.
Most stadiums in the country are built with both sports in mind. Due to their likeness in pitch size and marking requirements, fields can be used for the two games interchangeably especially in amateur levels.
The Irish Gaelic football team ranks higher than its counterparts globally, but this can be attributed to the lesser popularity of the sport worldwide.